Florida RV Rentals USA
Book & Compare Florida Recreational Vehicle Hire in America
Exactly 500 years ago, Juan Ponce de Leon established first contact with mainland America; and landed in a flowery paradise he called "La Florida". His expedition started the push for the American frontier; long before the idea of Wild West captivated the imagination of fortune seekers and waves of immigrants; that made Florida, USA the tolerant, multi-ethnic, largely Hispanic, flamboyant US state of today. If you want to get a sizzling introduction to what Florida is all about; pick up your recreational vehicle (RV) rentals in Florida; and start vagabonding from here. National RV rental and sales operators Cruise America, Pure Motorhomes and El Monte RV has locations in Orlando, Miami and south Florida; and there are plenty of smaller Florida RV rentals operators that you can choose from as well to suit your needs and budget.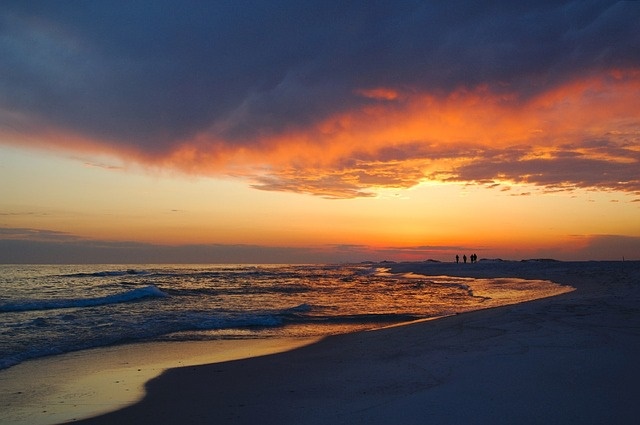 Florida RV Rental in the Sunshine State
Florida is hot, literally and figuratively. Blessed with an almost year-round balmy weather; the Sunshine State has also the longest coastline in all of the contiguous United States. The generous mix of the two only makes for a perennially favourite destination of bikini-clad sun-worshippers; or fur-bundled snowbirds escaping the frigid corners of the northeast.
Miami is a grand first stop on your Florida RV rental; because it is the melting pot of everything eccentric and devil-may-care way of life in North America. Miami's turquoise beach scene; specifically the all-aglitter South Beach celebrity scene; shimmering against sultry bikini bottoms, pastel-colored Art Deco buildings, sinfully decadent sprawling mansions, and a red hot spicy Latin culture the largest in the Americas north of Mexico; these are all worth serious exploration on your RV rentals in Florida. Afterwards you can head to the waters in three directions; or to the north Panhandle and into mainland United States.
From the Panhandle to the Keys on Florida RV Rentals
Despite valiant efforts of 21st century Americans to shape nature according to its whims and desires; Florida remains a vastly untamed territory of Jurassic-era flora and fauna. Ninety miles (90 miles) west of Miami lies the 1.5-million-acre swampy Eden of The Everglades; where alligators and reedy ponds are cliché.
For a more comprehensive road trip on a campervan hire or motorhome rental vacation in Florida, you can fly to the regional airport of Tallahassee, the state capital and the largest city in the Panhandle, and take Interstate 10 and I-75 to Cuban stronghold Ybor City in Tampa, and Salvador Dali Museum in St. Petersburg across Old Tampa Bay. From here, drive your Florida RV rentals another 206 miles south via I-75 and US Route 41 to get to the Everglades.
Or, take the eastern US Route 75 and spend some magical time in Orlando's Disney World. Another magical, but space-bound, experience can be found in Cape Canaveral and Kennedy Space Center Visitor Complex just an hour to the east. It's under 400 miles from here to Florida Keys, a coral cay archipelago strung by 220 miles of US Route 1 until Mile Zero at Key West.
Along the way, you can make requisite stops at the martini-sipping upscale Venice of America Fort Lauderdale, un-missable Miami, the must-see Everglades, and back east to US Route 41 for 162 miles of scenic driving from Key Largo to Mile Zero. If you fly straight to Key West International Airport, you can follow US Route 1 that winds through an unbroken 547 miles to the north until you cross the border at Georgia.