Newport Beach Day Drives by Campervan Rental
Newport Beach is a great base for a campervan holiday in Orange County, California. After you fly in and collect your rental campervan, you'll find yourself spoiled for campsite choices. Because this is a year-round vacation resort thanks to a near-perfect climate, with excellent local Newport Beach day drives. We can also help arrange your campsite reservation although you'll find loads of assistance online too.
The Green and Pleasant Setting of Newport Beach, California
Newport Harbor and Newport Beach are the main attractions, although the maritime industry has given way to waterfront condos and restaurants. The harbor is home to over 8,000 boats, and you can go sailing, fishing, rowing, or canoeing. You could also catch a ferry or go whale watching. The time will come when you want to explore the attractions in the countryside in your campervan.
That's the point really about campervan and motorhome holidays, and you can rent them from us in many parts of the world. You are no longer hog-tied by prearranged schedules and hefty accommodation penalties. Campsites are relatively cheap. If you get the wanderlust just pull up the pegs, fold the side tent and hit the road.
Loads of Newport Beach Day Drives in California
You may like to start with a ferryboat ride to Catalina Island, although the boat is modern, not historic. There are stunning glass-bottom rides through crystal clear waters where fish swim through gently waving kelp fronds. You could also take a submarine tour five feet under the water, but there is more to see when you explore in your rental campervan.
How does a visit to a zip line experience 300 feet above the Decanso Canyon floor sound? You could also cross a series of bridges before celebrating your success with a 60-foot free fall. Restaurants are expensive places for lunches in tourist hot spots. However, when you travel in your rv or motorhome rental, you have your own kitchen and al fresco side tent. Relax and enjoy the envious glances of Newport Beach day trippers.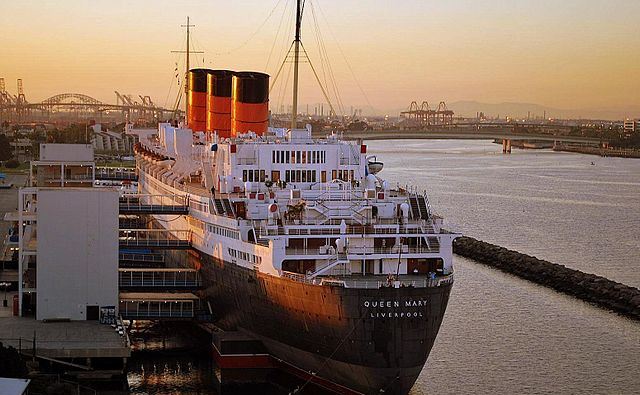 We Hardly Touched This Marvelous Campervan Experience
Newport Long Beach has the Queen Mary transatlantic berthed alongside. Now that's a rare experience. If you prefer underwater to virtual ocean cruising, visit the Aquarium which is one of the most spectacular we have seen. When the day's excitement is over, return to your campsite and park for the night.
Your bed is made up already the way you like it. What more could you want than a rental campervan holiday in Newport Beach? Sweet dreams and enjoy waking tomorrow in paradise after dreaming of a cruise.