Lodz Motorhome Rental Holiday from Warsaw in Poland
Poland is still an underrated destination to many, because of memories of Russian austerity. However, if we go 'behind the veil' we discover it is the essence of historic Europe, in many ways. We collect our motorhome rental after flying in for a Lodz Motorhome Rental Holiday from Warsaw, where a delightful round trip of some 220 kilometres / 140 miles to Lodz and back awaits us.
Lodz Motorhome Rental Holiday from Warsaw, Poland
Discovering Warsaw with Fresh Eyes
We are not in a rush, for we have set aside a week to meander through this part of Poland. We head into town and find parking near the Warsaw Old Town. This is the oldest part of the city on the banks of the Vistula River, and began in the early 14th Century. Nazi bombing raids caused serious damage, although the wonderful buildings have been lovingly restored or rebuilt.
We tarry on until the early evening, when we share a simple meal of the hunter's stew the Polish call bigos. This turns out to be various cuts of meat and sausages, served on cabbage enlivened with tomatoes, mushrooms, and honey. Then we break away and head for a delightful overnight camping spot the waiter recommended.
Onward We Go to the Ancient City Lodz
Lodz – spelled Łódź in Polish – is a mere 140 kilometres / 90 miles on Poland's excellent roads. The medieval city enjoys a pleasant, humid continental climate and a vibrant nightlife on warm summer evenings. We spend a relaxing day exploring the shops and restaurants of historic Piotrkowska Street.
Later we visit the Lagiewniki Forest, perhaps the largest wooded area within the administrative borders of any European city. It turns out to be an ancient oak-hornbeam and oak woodland, traversed by many hiking trails through valleys and over hills.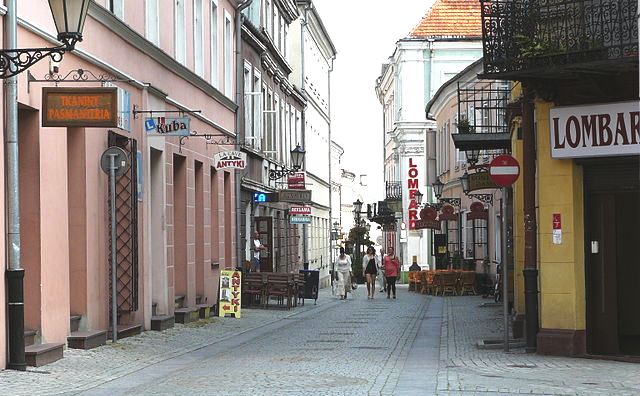 Returning to Warsaw Via Piotrków Trybunalski
Piotrków Trybunalski is an hour's drive directly south of Lodz. We visit it on a whim and are delighted with what we find. However we cannot escape the memories of World War 2 on every corner of the old town. And of the vibrant Jewish community destroyed and the nearby Treblinka extermination camp.
We visit the old ghetto before spending thoughtful moments in the synagogue building, and thinking of the children running through the streets. Then we drive to our campsite for the night, before heading back to Warsaw. As we return our motorhome rental to the depot, we agree it was a week delightfully spent.