Discovering Central Texas
Travelers to Texas will agree that its best parts are deep in its heart. Discovering central Texas will take you through the state's history and expose you to its unique blend of cultural heritage. It will also introduce you to some of good eats and unexpected landscapes. Hill Country towns like Fredericksburg offer a different side of Texas – a mix of southern, Hispanic, and European cultures blended together. There's also San Antonio, whose famous draw includes the Alamo. And if you're looking for quintessential Texan meals, look no further! Some of the best Texas barbecue joints are within half hour's drive of Austin. This winter, get away from the cold and head on a RV road trip to central Texas.
Discovering Central Texas
Historical Towns
West
Often the first major stop among those discovering central Texas is the small town of West, whose claim to fame comes in a small bun. This friendly community of 2,000+ residents celebrates its Czech roots through food. All throughout the town, you'll find stores selling kolache, a pastry with Czech origin. Originally made with fruit preserves, it now has a savory equivalent, klobasniky – which originated from Czech immigrants who settled in Texas. Highway staples like the Czech Stop and its sister store Little Czech were even featured in Oprah's show.
Fredericksburg
The town of Fredericksburg deserves more than just a pit stop when discovering central Texas. While West celebrates its Czech roots, Fredericksburg is proud to showcase its German heritage. Learn about the history of German immigrants to Texas at the Pioneer Museum or partake in the town's Oktoberfest festivities held every year in the fall.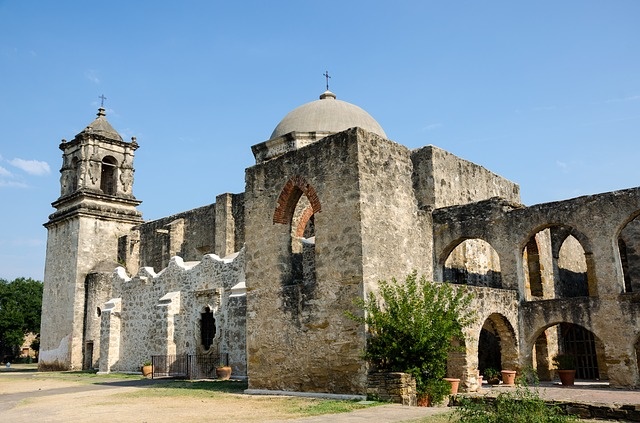 San Antonio
Now a UNESCO World Heritage city, San Antonio is perhaps Texas' culture capital. Visitors come to pay homage to the defenders of the Alamo. The battle, which took place at the former Franciscan mission, became the symbol of resistance for many Texans. San Antonio, with its rich Spanish colonial heritage is a must see when discovering central Texas.
Attractions and Activities
Nature at its Best
One of the best things about central Texas is the landscape, in particular, the region known as Hill Country. Rolling hills provide outdoor enthusiasts with hiking opportunities for all skill levels. Various lakes, creeks, and the Colorado River offer swimming, fishing and all sorts of water-related recreational activities. Barton Springs Pool, just outside of Austin, is a popular spot for year-round swimming.
Food and Drink
Discovering central Texas includes sampling the delicacies along the way. These can include barbecue in Lockhart; breakfast tacos in Austin; and legendary Tex-Mex in San Antonio. If you're in search of something sweet, drive your rental camper van and sample peach pies in Fredericksburg or head to Round Rock for 12-inch donut.
Thirsty? Grab a pint of sweet tea or better yet, visit a vineyard or two. The Texas Hill Country wine trail has over 50 wineries, each offering a unique tasting experience.
Discovering central Texas is an adventure in itself. Not only is there history to behold, but there's plenty of fun activities and attractions where you and your family can make memories that'll last a lifetime.