Highway 1 in Australia: Joy of the Open Road
Highway 1 in Australia is a giant of a 14,500-kilometre / 9,000-mile road that follows the coastline from Sydney to Sydney in a continuous loop. Along the way it passes through Melbourne, Adelaide, Esperance, Perth, Port Hedland, Darwin, Cairns, and Brisbane if driving in a clockwise direction. We have motorhome rental depots in all these cities except Esperance and Port Hedland so take your pick.
The Pleasures of Motorhome Rental on Highway 1 in Australia
Having your bed in the back, and your favourite beverages ice cold gives your journey a sense of continuity a different hotel every night could never do. Camp sites are also considerably cheaper, giving you cash in hand for the attractions along the way.
Engineers cobbled Highway 1 in Australia together from a number of existing roads. These are not all as good. Therefore expect the name to change to M1, A1, B1, and back to 1 as your journey unfolds. However, traveling in Australia is somewhat different from what you may be used to, on account to the sheer size of the place.
Preparing for Your Journey Around A Continent
It's a good idea to Google 'australia rules of the road', and download these before you depart your own country. You could then read them to pass the time while sitting in the airplane. Another advantage of renting a motorhome at one of our depots is you don't have to obtain a 'carnet de passages' as would be the case if you brought your own car by ship.
Travelling the circumference of Australia will take several weeks. In fact, the shortest section is almost 1,000 kilometres / 625 miles. Isolated 'roadhouses' for food, fuel, and water can be 300 kilometres / 185 miles apart. You should therefore plan your journey carefully, share your itinerary, and make a prearranged daily call to confirm everything going according to plan.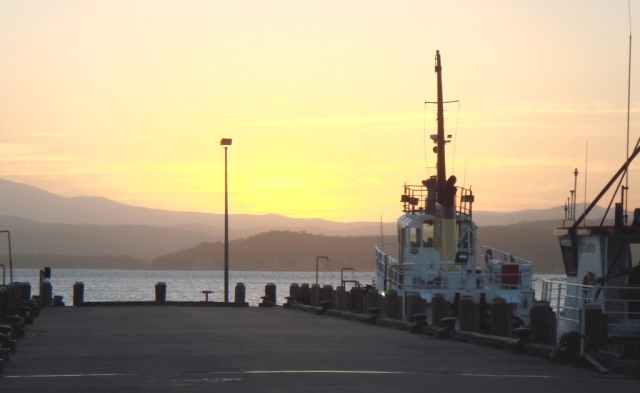 You Will See Magical Places Your Friends Never Heard Of
There are far too many wonderful stops on Highway 1 in Australia to mention all but a few. A couple worth mentioning are the Great Ocean Drive at Esperance, the awesome fishing at Ulladulla, Eden for whale watching, and Montague Island on the Sapphire Coast.
While sections are dirt between Darwin and Cairns authorities service the road regularly. If you manage to travel the entire length of Highway 1 in Australia; you will have seen the country as have few others. Oh for the joy of the open road again!