Relaxing Four-Hour Drives from the City of Oakland
The City of Oakland with the byline "Love Life" is the largest city and county seat of Alameda County, California. It is also a major marine port, and this encourages a stream of customers to our motorhome rental depot. After they settle in at one of the generously appointed campsites for the night, they discover there is more to Oakland than they thought.
The Highest Density of Creative People in the U.S.
Over two million tourists visit the City of Oakland every year, to savor its vibrant nightlife, growing number of bars, top music venues, and sophisticated restaurants. The city has the highest concentration of artists per capita in the U.S. Moreover it is also a focal point for West Coast jazz, blues, gospel and funk.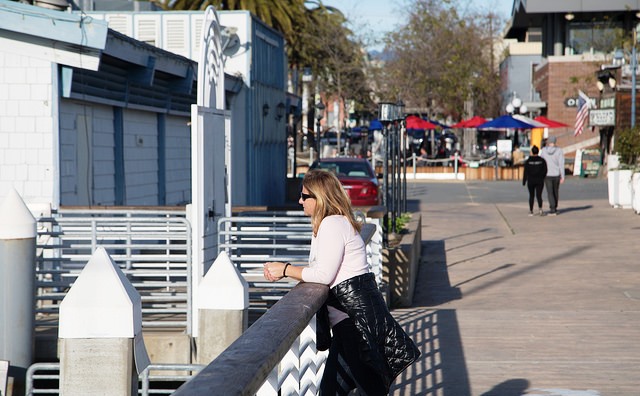 Moreover this creativity spun off into one of the widest range of culinary experiences anywhere we know. The city provides free walking tours so you can personally experience wonders such as the African Museum and Library, and the Joacquin Miller Park. However you will also want to explore the surrounding areas. Especially those within a four-hour drive and with great opportunities for an overnight stay.
Amazing Destinations While Visiting the City of Oakland
There is such an amazing spread of diverse places to visit under four hours away. Thus we can only provide a small sample. Some of the best we have seen are Yosemite Valley and geological features deep in a diamond mine at Antioch. There are also exciting white river rafting sites in the Sierra Nevada's.
However, today we are going to guide you to a place called Pinnacles National Park. No worries if you are not into dare-devil mountaineering. There are also great camping places to park the recreational vehicle, put your feet up, and wonder at the marvels of nature!
Eroded Remains of Volcanos at Pinnacles National Park
Pinnacles is an easy two-hour drive inland from the City of Oakland, California. Our rental recreational vehicles have more than sufficient power and are fully equipped for overnight and longer stays at campsites.
There is no need for alarm over part of the park's volcanos having moved 200 miles / 320 kilometers away since a very long time ago. In fact, it adds to the awesome sense of being so near the San Andreas Fault that had a hand in producing this amazing landscape.
Climate and Wildlife Among Ancient Volcanoes
The park is at an elevation between 824 and 3304 feet (215 to 1007 meters) and benefits from a mediterranean / semi-arid climate. Summers are extremely dry and have very hot days and very cool nights. But winters have mild highs, cold lows and moderate rainfall.
Large native mammals including grizzlies, black bears, and tule elk were hunted to extinction before the government created Pinnacles National Park in 1913.
However coyote, bobcat, and cougar still hunt here regularly. While the skies above are a paradise for prairie falcons, golden eagles, california condors and great horned owls. Could you think of a better place for a rental recreational vehicle holiday, than Pinnacles National Park? It's not that far from all the amenities at the City of Oakland.