Malawi 4WD Campervan Rental
A narrow country nestled in between Zambia, Tanzania and Mozambique, Malawi may be small but it has a lot of heart, given its people's warmth and hospitality.
A Malawi 4WD campervan rental in Malawi from Caprivi car rental can allow you to traverse the full length of the country; as well as explore Lake Malawi, the third largest lake on the continent on your African adventure.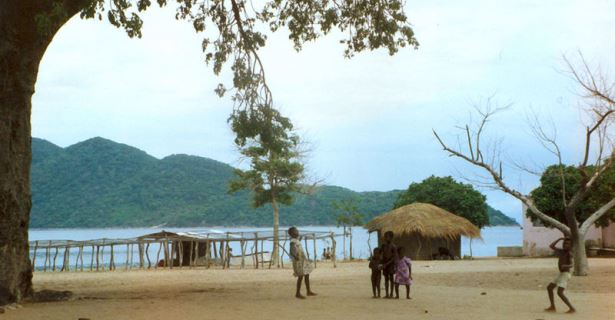 Explore Malawi National Parks by 4×4 Campervan Hire
The lake is big enough to feel like an ocean at points; and there are several campsites and backpackers lodges dotted along the coast.
Ditch your complicated itinerary and let your 4×4 rental in Malawi take you where the moment dictates. Malawians are extremely friendly and will happily give you advice on where to eat and what to see.
The true charm of Malawi is taking things slow, so be prepared for your plans to change along the way.
A 4×4 camper hire in Malawi is an asset as the region's public transport can be a little unreliable. Plus, you can easily access some of the more pristine and untouched forests in your Malawi 4×4 campervan rental.
For those who appreciate a more remote and unexplored vibe, Malawi offers endless national parks and reserves for when you just need to be alone with your thoughts and the wilderness.
Ntchisi Forest Reserve is a lush green haven of tropical rainforest. Take your Malawi camper hire out for the day and spot buck, wildebeest, zebra and monkeys as well as all sorts of birds and reptile life.
Or try Malawi's biggest Reserve, Nyika National Park, which rests on the 1800-metre high Nyika Plateau. Higher up still is Sapitwa Peak of Mount Mulanje.
This is the highest peak South of Kilimanjaro and a great challenge for more experienced climbers.
Diving and Snorkeling at Lake Malawi by 4WD Rentals
If scaling the heights is not your cup of tea, make sure you don't leave Malawi before you have a go at snorkeling or taking a cruise on the lake.
Your Malawi 4WD rental will get you to some of the more remote spots along the shore, where you can rent equipment and get a bite to eat.
Lake Malawi has some fish species that you won't see anywhere else in the world – a dizzying spectacle of blue and yellow fish that create an otherworldly experience as you float amongst them.
Hop back into you Malawi 4WD campervan rental and you can make it back to base camp for a relaxed bonfire dinner and a tipple.
Cape Maclear
At the southern tip of the lake is backpackers' haven Cape Maclear. Here the crystal waters are as inviting as the lake's stock of fish.
The drive to this popular sunning spot is paved with sunlit forests, the lake's national park, and several islands that are home to the most exotic fish species in Africa.
After you park your 4×4 campervan rental, go out and see the locals fishing out in the lake, or join hordes of water-loving tourists on boating or kayaking expeditions in the waters of this sleepy fishing village.
If you are looking for a brisker pace, the capital and largest city Lilongwe is just three and a half hours west from here.
Malawi's staple is maize, so much of the local cuisine is based around it. When you get the chance, fill up on good nsima (maize meal) and sauces, spiced vegetables and salads.
On the road, your menu options will be more limited to fast foods and convenience items. Malawi has a jolly and well-established drinking culture.
Pop a few drinks in your Malawi 4WD campervan hire's mini-fridge and make friends. Malawi gin and tonic is fun and fresh. If you're feeling more adventurous, try the maheu, which is an interesting, slightly creamy beverage made from maize.