Devonport
Devonport Motorhome Rental, Tasmania
RV Rentals and Campervan Hire in Devonport
Devonport is Tasmania's third largest city after Hobart, the state capital, and Launceston, gateway to Tasmania's wine growing region. Devonport is the first point of contact for passengers from the Australian mainland arriving by ferry from Melbourne. Its location at the top end of the Tasmanian island, makes Devonport an excellent starting point for travellers booking a Devonport motorhome rental. They can sample Burnie's single malt whisky and see its night-feeding penguins a mere 40 minutes to the west. Tamar Valley's cool climate wines are a little more than an hour to the southeast.
Culinary Tour of Devonport
To get a true taste of Tasmania, you can travel to Swansea in your Devonport campervan hire; and see more of the east coast. The Ugly Duck Out in Swansea is an environmental art gallery with its own resident artist; but also has some delightful local dishes to eat using locally produced ingredients. You can sample 'eco-pig' or locally cured bacon; or perhaps a wallaby goulash or East Coast calamari.
Drive your campervan rental in Devonport farther up the coast from Swansea to Coles Bay near the location of Freycinet Marine Farm. The farm covers 185 acres and has six growing areas where it farms oysters, mussels and lobsters. The farm utilizes the pristine waters of the Southern Ocean and, as it uses both the Swanport estuary and the sea for its farming, harvests both Pacific Oysters and Tasmanian blue mussels, all available for sale locally.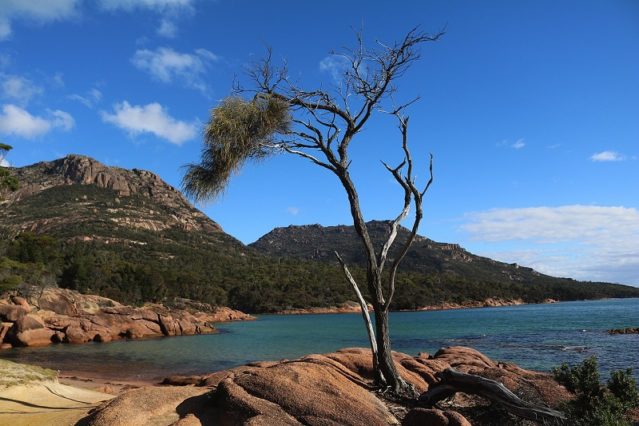 Woodland Adventure in your RV Rental
From the coast drive your Devonport RV rental and campervan hire inland to Launceston and be sure to stop at Legerwood Carved Memorial Trees in Dorset. These are 25 trees, planted in 1918, that are carved in the likeness of soldiers killed in WWI.
Also a short drive from Launceston using your motorhome rental or RV hire is the Glengarry Bush maze where you can have a relaxing time walking through the maze before unwinding further with tea. The Notley Fern Gorge is also located near this area and consists of towering eucalyptus trees looking over the rainforest.
If you have had enough of the outdoors, Launceston is home to Kid's Paradise, the largest indoor family playground in Tasmania, and the Launceston planetarium.
Tasmania's Wine Route by Motorhome Rental
For the adults traveling by Devonport motorhome rental, Tassie beckons with the cool climate wines grown in the Tamar Valley. The valley is rich with vineyards producing some of the best Chardonnay, Riesling, Merlot and Sauvignon Blanc in Australia. Children, too, would love this region for its abundant produce of strawberries and other fruity delights.
On the way to returning your campervan hire in Devonport, stop off at the Trevallyn Dam and lake where you can take walks along the South Esk River Gorge to view the dam or try some cable hang-gliding. If you want a more immersive experience on the water, the lake is ideal for kayaking, windsurfing or water skiing.