Utah National Parks
Top 5 Utah National Parks Scenic Drives
Utah is one of the absolute greatest—if not simply the greatest—road trip destinations in America. Whether you're crossing the state by motorhome or car, there are numerous highlights, campgrounds, public lands and monuments that cater to everyone's needs and whims. The star attractions in Utah are undeniably its five magnificent national parks, often referred to as the "Mighty 5". All five national parks lie conveniently near one another, effectively forming a series of parks in the southern part of the state. You can pick up an RV rental in Salt Lake City and do a one-way motorhome rental to Las Vegas in Nevada. The Utah national parks scenic drives link the parks together, taking you to and through some of the world's most breathtaking landscapes, including Grand Canyon National Park in Arizona.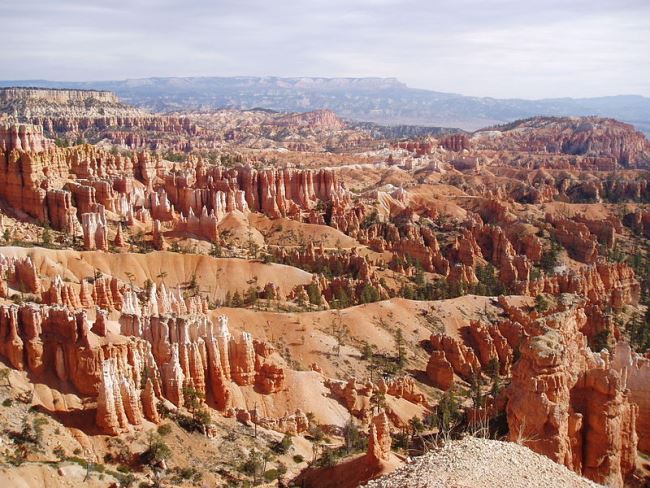 Five National Parks, Countless Highlights
Let's now look at each park individually. Some of them are much more popular than others, but all of them deserve a solid chunk of your time—as in, at least one full day and one night. Preferably more, though. When road tripping through Utah, you do not want to rush things. Take your time to soak up, enjoy and take in this world-class scenery. You won't find this stuff anywhere else on earth, so slow down.
From west to east, these are the five national parks in Utah you'll come across.
Zion National Park
The fifth most-visited national park in America, after other national park titans Great Smoky Mountains, Grand Canyon, Yosemite and Rocky Mountain, Zion National Park draws in more than four million visitors each year.
This phenomenal park encompasses a few awe-inspiring canyons, the most famous and popular of which is Zion Canyon. In Zion, you can attempt some of the greatest (and most dangerous) hikes in America. Consider hiking up to Angels Landing or Observation Point for awesome views.
Bryce Canyon National Park
Just east of Zion National Park lies Bryce Canyon National Park. The upper step of the so-called Grand Staircase, a vast region of multi-layered canyons and table landscapes that descends toward the Grand Canyon, Bryce Canyon is renowned for its "hoodoos". These typical rock pillars fill Bryce Amphitheater, the most popular area in the park.
Capitol Reef National Park
The middle one of Utah's five national park, Capitol Reef National Park is often skipped—or regarded as a passing-through park. Don't do that. Don't just drive through, but take the time to explore it. Capitol Reef National Park landscapes are amazing.
Visit the historic Mormon town of Fruita, drive the Scenic Drive and do a hike or two. There's no way you'll regret it.
Canyonlands National Park
One of the two national parks outside of Moab, a popular outdoor city in southeastern Utah, Canyonlands National Park is enormous. It consists of four different districts—Island in the Sky, the Needles, the Maze, and the Green and Colorado Rivers.
This is a world-class mountain biking destination with trails crossing truly mindboggling landscapes. Canyonlands is the least-visited of all five parks. Don't skip it, though! You'll be impressed by its sheer magnitude.
Arches National Park
Neighboring Canyonlands, Arches National Park is the second national park near Moab. This is one hugely popular, attracting more than one and a half million visitors annually.
Here, you'll find the world's largest concentration of rock arches, more than 2,000 of them. Home to famous arches like Landscape Arch and, especially, Delicate Arch, this is a place you'll want to spend at least two days in.