Europes Most Spectacular Mountain Passes
Europes Most Spectacular Mountain Passes
Motorhome Rental Alpine Drives
Because of the sheer abundance of glorious historic cities, world-class museums and superb cuisine, it's easy to forget that there's also exceptionally beautiful nature in Europe. Although trains and buses are popular means of transportation, you are strongly encouraged to rent a motorhome or car to explore this magnificent continent at your own pace and leisure.
There are, of course, some spectacular coastlines to explore. The Wild Atlantic Road in Ireland, Fjord Norway, the Croatian coastline and Scotland's North Coast 500 are all great examples. However, don't ignore the epic mountains of central and northern Europe. There are many breathtaking mountain roads you'll love to drive.
Below, you can find Europe's most spectacular mountain passes, which will certainly enhance your road trip tremendously.
Most Spectacular Mountain Passes in Europe
Trollstigen, Sweden
Arguably the most jaw-dropping road in Scandinavia—and that's a serious claim—Sweden's Trollstigen, Troll's Ladder in English, ascends a mountain slope via 11 hairpin bends. Its steep incline and numerous awesome views of the valley and road below make it one of the most spectacular mountain roads in Europe. Attractions are plentiful, including tall waterfalls and viewing platforms.
Passo Stelvio, Italy
Almost always included in lists featuring spectacular mountain passes in Europe, the Stelvio Pass is unquestionably one of the most photogenic ones on the continent. This dramatic mountain pass is popular among road cyclists, who tackle the road in an extremely challenging full day of cycling. There are no fewer than 48 switchbacks on the way, offering gorgeous views of the valley and surrounding mountains.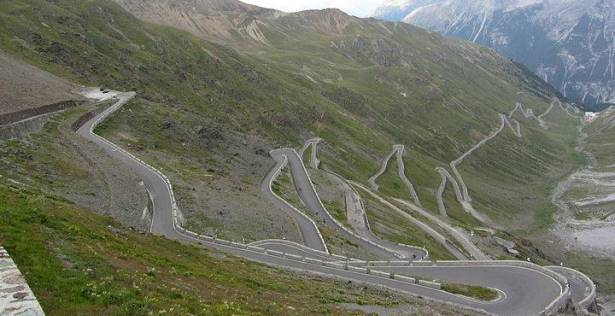 Klausen Pass, Switzerland
If you're looking for some epic Swiss Alps scenery, the Klausen Pass is where you need to go. Snaking its way through the mountains of Switzerland, this is one of the most scenic drives near Zürich. Highlights on the way include a small cheese factory and a historic hotel. Watch for cows on the road!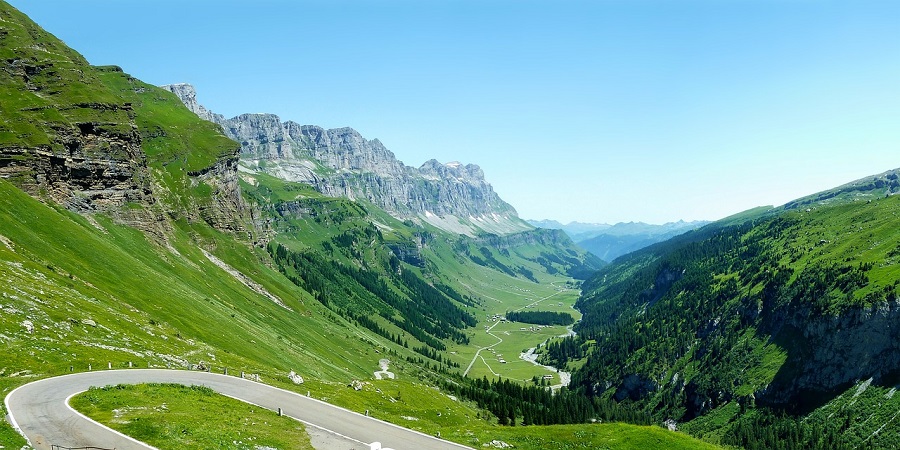 Grossglockner Hochalpenstrasse, Austria
In English, this road is known as the Grossglockner High Alpine Road. It runs through Hohe Tauern National Park, climbing to an elevation of 2,504 meters in a series of 36 hairpin bends. On the way, you'll enjoy a wide variety of landscape as you make your way up, from lush meadows and lakes to pine forests and the towering mountains of the Alps.
Transfagarasan, Romania
One of Europe's greatest feats of engineering as well as one of its least-known amazing roads, Romania's Transfagarasan has been named "the world's best driving road" by none other than Top Gear's former presenter Jeremy Clarkson. Obviously, he knows what he's talking about. This epic road features tunnels, fun turns, stunning views and scenic bridges. It has it all, really.