Cape Hatteras Beach Vacation
Motorhome or RV Rental Holiday in North Carolina
The Outer Banks of North Carolina is one of the best summer destinations, particularly if you live in the mid-Atlantic region of the United States. With over 200 miles of coastal beaches, there are plenty of spots to choose from. There's Corolla with its wild horses, Kitty Hawk and its place in aeronautics history, but for many a Cape Hatteras beach vacation is the ultimate Outer Banks experience. RV Rentals can be picked up in Washington DC and Baltimore.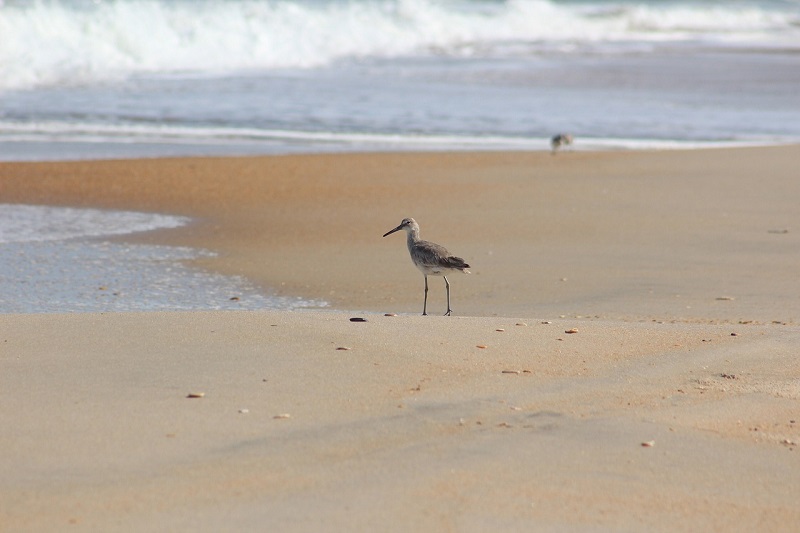 Visitors who come here are truly the outdoorsy type. Many take advantage of warm waters of the Atlantic Ocean, surfing or kite boarding. Some brave the currents and go deep-sea fishing while those who choose to remain on land take on one of the many nature trails available within Cape Hatteras National Seashore and Pea Island National Wildlife Refuge. Camping is also a popular activity within the island. Cape Hatteras National Seashore has four campgrounds within the park. Each site has designated areas for tents, recreational vehicles and motorhome rentals.
Cape Hatteras Light Station
A Cape Hatteras beach vacation isn't complete without a visit to the Cape Hatteras Light Station. Likely one of the most famous lighthouses in the world, it stands tall at 208 feet above the area commonly referred to as "Graveyard of the Atlantic." Visitors can brave the 269 circular steps upward and be rewarded with stunning views of Hatteras Island and the Atlantic Ocean. It is the world's tallest brick lighthouse and has, more or less, continuously operated since 1803.
There is a small fee of $8 per adult and $4 for children and seniors to climb the lighthouse.
Water Sports in Hatteras Island
Many opt for a Cape Hatteras beach vacation because of the plethora of water sports activities available. Out of the locations in the Outer Banks, Hatteras Island offers some of the best spots for surfing, kite boarding, wind surfing and scuba diving. The milder temperatures throughout the year also make it a popular a year long beach destination. Hatteras Island also has a number of canoeing, kayaking and stand up paddleboard opportunities, particularly on Pimlico Sound, located on the western side of the island.
Check out Hatteras Watersports, a family-owned business that rents out equipment from jet skis to paddleboards.
Staying Safe During Your Cape Hatteras Beach Vacation
Hatteras Island is one of the many barrier islands that make up the Outer Banks of North Carolina. This section of the United States is prone to year round storms that can appear unexpectedly so make sure to check the weather forecasts prior to your trip.