Flatruet Pass, Sweden
The Flatuet Pass (Flatruetvägen) is famous for being the highest public road in Sweden. It reaches an elevation of 975 meters above sea level and takes drivers on a spectacular journey from Funäsdalen to Ljungdalen and then on to Asarna. The total distance is less than 150km but the Flatruet Pass is not a road designed for speed so be sure to take your time. Since you will already be taking it slow, why not do so in comfort by renting an RV, motorhome or campervan? Apart from being more spacious than regular vehicles, you will also be able to make the most of the outdoors by setting up camp along the way.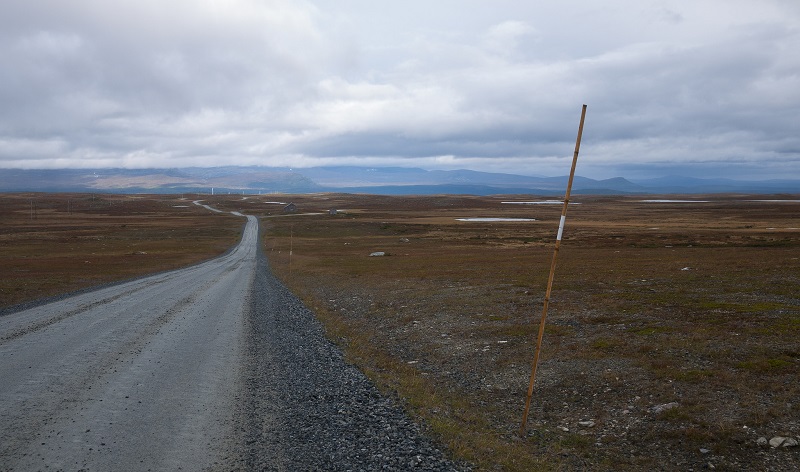 The drive
This route offers some superb views thanks to the high altitude. Before you embark on your scenic drive, feel free to explore and perhaps pop in for a visit at the Harjedalens Fjallmuseum to learn more about your surroundings. You will get a real taste of the Scandinavian wilderness at its best along with wonderfully crisp, fresh air. The large mountain plateau Flatruet allows travellers to enjoy views of the South Sápmi Mountains. It is in these parts where you will find the best snow action in Sweden thanks to the amazing natural beauty and winds that aren't as harsh as elsewhere.
As you drive, you will notice a number of wonderful places to stop and take in the views. Renting an RV will also mean that you can prepare fresh meals when you stop instead of relying strictly on packed lunches. You will come across several rivers and lakes which are worth visiting and there are also a number of great hikes too. Park in a safe spot that does not obstruct traffic and give your legs a good stretch as you explore the landscapes.
Ljungdalen will be one of your main stops along the way and, for those with motorhomes, the best news of all is that you will find campgrounds here. So, set up camp and feel free to explore before you settle down for the night.
After getting a good night's rest, it's time to hit the road again and head for Asarna. This quaint town is a real treat for anyone looking to enjoy time away from their usual busy life. The Old Church here is a popular sight and there are also campgrounds in the area so you can enjoy some extra time enjoying the tranquillity of small town living.
Driving advice
This scenic drive is unlike any other and, as such, there are some important tips that drivers need to keep in mind. The roads are not all that difficult to navigate but should still be approached with care. Due to the high altitude and presence of reindeer and other wildlife, it's essential that you pace yourself and don't just speed along. Take extra care when you notice another vehicle approaching from the opposite direction.
Take note that the road closes each evening from 22:00 (10pm) until 06:00 (6am) the following morning. It also closes in the day should the weather become particularly unsuitable for driving. These rules are in place for your own safety so don't ignore them. Most of the route will take you along dirt roads which is another reason why slower speeds are best.