Pacific Rim Highway, Vancouver Island, Canada
Port Alberni to Tofino
The Pacific Rim Highway from Port Alberni to Tofino on Vancouver Island in Canada sees approximately one million visitors each year and, with so much to see and do, it's no wonder why! The isolation of these parts makes it the perfect getaway for anyone seeking to escape the busy city life and for couples seeking a romantic trip. Visitors can choose to enjoy this drive any way they please but, but exploring from the comfort of a motorhome, campervan or RV, it makes the trip just as relaxing as it is exciting.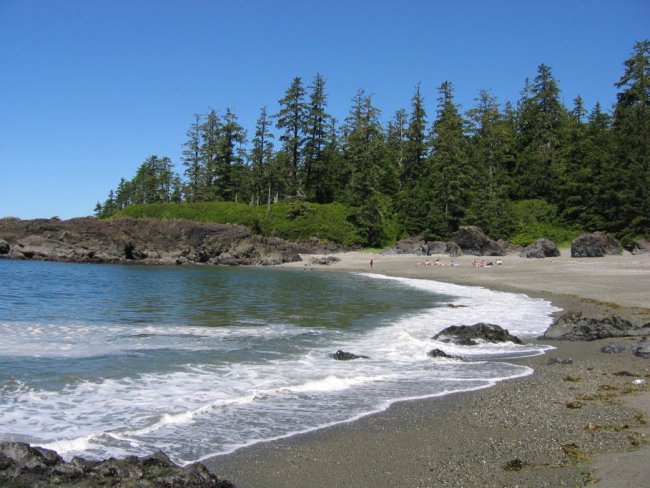 Port Alberni
The drive from the east coast takes you to Port Alberni to start with. This deep water inland port enjoys a thriving eco-tourism industry thanks to its history relating to salmon fishing. This is a great place to stop, walk around, do some shopping and grab a bite to eat. The Maritime Discover Centre is a popular attraction here and other top activities enjoyed by locals and visitors include fishing, geocaching, hiking, golf and mountain bike adventures for those feeling a bit more energetic.
A popular activity while in Alberni is a paddle to Drinkwater Creek across Great Central Lake followed by a hike to Della Falls. At 440m, these are the highest falls in Canada and are certainly worth the effort to see!
Sproat Lake
The road then guides you northwest along a winding route across the central mountain range and to the Pacific coast. Sproat Lake is a great place to stop for a swim or even just to stretch your legs a little and enjoy a picnic lunch. Just offshore you will see an amazing sight – some of the largest flying boats in the world! This is their home when they aren't out fighting fires. The visitor centre on Cherry Creek Road will provide you with fascinating information on the Martin Mars flying tankers.
About 90 more minutes of driving and you will reach the remote western part of the island. Of course, 90 minutes is simply a guideline and, when you are driving in your motorhome, you might be inclined to make additional stops or enjoy longer stays at certain scenic viewpoints along the way. If you enjoy rock climbing, there are facilities for just such adventures along this portion of the drive so don't miss out!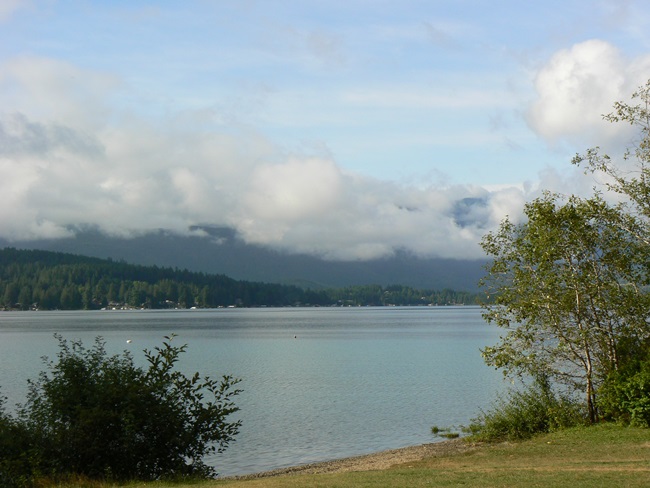 Ucluelet
Your next stop will be at Ucluelet which was known as a safe harbour for boats and visitors. Here you will find a wide range of restaurants if you wish to enjoy a meal that you need not prepare yourself! There are also various adventure guides and activities like kayaking, wildlife cruises, scuba diving and long board surfing to name a few. The local aquarium is a great place for those who enjoy learning about life below the waves and it also makes a great family activity.
Tofino
As you continue driving, you will reach the Pacific Rim National Park as well as some lovely sandy beaches, fascinating art galleries and more restaurants in Tofino. Recommended activities here include a visit to the local botanical gardens or a trip across to Meares Island, stand up paddle boarding or simply a relaxing an invigorating yoga session on the beach.