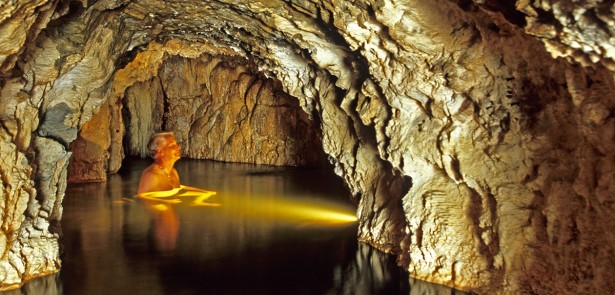 Hot Springs Circle Tour, BC
For one of the best holidays of your life, get behind the wheel of your Motorhome or Campervan and set out to see some of the wonders of beautiful British Columbia on the Hot Springs Circle Route. Not only will you see some of the most scenic parts of Canada on this route, but you will also get to sample the wonderful Kootenay Rockies Hot Springs along the way; what better way to end a busy day than with a leisurely soak in one of these wonderful health-giving springs and pools, surrounded by breathtaking scenery. The route takes about 5 – 7 days to complete and is just over 1000km in length and there are excellent camp grounds for your overnight stops.
Start your scenic drive in Cranbrook, where you can visit "Trains Deluxe", the Canadian museum of rail travel and St. Eugene's Mission. From Cranbrook your drive takes you north to the heritage town of Fort Steele, where you can catch a glimpse of life as it used to! From Cranbrook it is about 146km to the Windermere Valley where the first three Hot Springs are to be found – a great place to spend the night and a marvellous place for golfers to spend a couple of days playing a few of the exceptional courses in the valley. Visit Lussier Hot Springs, natural rock pools surrounded by nature. Fairmont Hot Springs and Radium Hot Springs are nearby – try them all!
The next leg of your scenic drive will take you north to Golden and then on to Revelstoke, through the amazing Glacier National Park; there are two campgrounds here and it is a great place to ski, hike and climb surrounded by amazing natural beauty. If you are ready for another soak, make your way to Albert Canyon and the Canyon Hot springs – plenty of activities here to keep the whole family entertained.
From here you will start moving South on Highway 23, crossing the Upper Arrow Lake on the free ferry, before reaching the fabulous Halcyon Hot Springs Resort for all-round family fun – enjoy snowmobiling and skiing in winter or fishing, swimming and hiking in summer – before another soak in one of the resorts pools which range from hot to cold.
From Halcyon your route will continue South to New Denver which is spectacularly positioned on Slocan Lake and surrounded by towering mountain peaks. From here you can do a short side-trip to the ghost town Sandon, before moving on to another heritage town Kaslo, where you take a step back in time to the graceful Victorian era. Be sure to visit Nelson if you are interested in Art; this little town is home to a large concentration of artists and craftspeople as well as many heritage homes and shops.
Lastly, do not miss Ainsworth Hot springs, where you can soak in a dark cave – a quite unique and relaxing experience. Finally, make your way back to Cranbrook via the Kootenay Lake Ferry – the world's longest free ferry ride.
As you can see, there is a lot to do on this scenic route and the more time you have the more relaxing your holiday will be.