Canadian Badlands Trail, Alberta
The Canadian Badlands are famous for the many significant dinosaur fossil discoveries in this area and some of the earliest important finds date back to the 19th century. This 771km drive on the Canadian Badlands Trail takes you on a historic adventure through the Dinosaur Valley and Drumheller area in the province of Alberta and it is one of the most amazing and memorable routes in the country, and the world. This route is best enjoyed at leisure without feeling the need to race against the clock. For this reason, there is no better form of transport through the Canadian Badlands than a comfortable and spacious RV, motorhome or campervan rental. With your accommodation traveling along with you, it gives you more freedom than any other mode of transport!
City of Calgary
You will begin your drive from the amazing city of Calgary. Since this drive takes you full circle, Calgary will also be where you conclude your journey. You can explore the city before you depart on your scenic drive or once you return. Some of the top sights in Calgary include the iconic Saddledome and the Calgary Tower. Simply walking around the streets and stopping in for a drink or bite to eat at one of the local pubs or restaurants is entertainment enough! Of course, from the tower you can enjoy amazing panoramic views of the city and, of all the sights, you should be able to spot the Saddledome quite easily. If you're in town for the annual Calgary Stampede Rodeo, you're in for a real treat!
Calgary to Drumheller
On your way to Drumheller, you will see sights pointing you in the direction of the Royal Tyrrell Museum of Paleontology which is a worthwhile little detour. Once you reach Drumheller, you should make your way to the local visitor information centre and get a good look at the World's Largest Dinosaur before learning more and enjoying your surroundings. If you climb up to the top of this dinosaur, you can enjoy the best views of the badlands and the Red Deer River Valley! The sandstone Hoodoos are also an amazing natural attraction here and definitely worth visiting.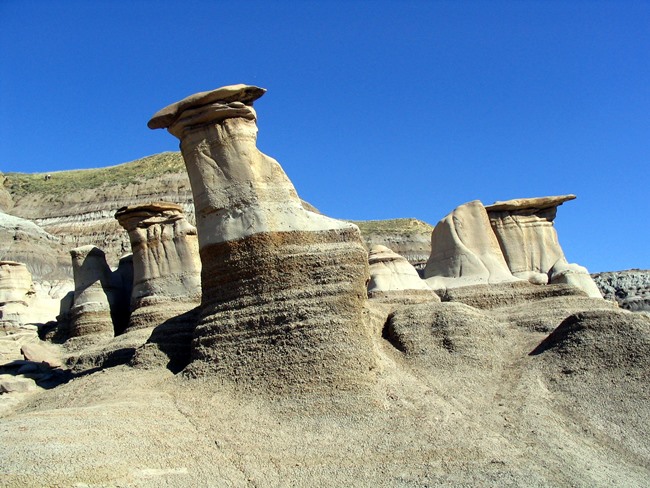 Drumheller to Medicine Hat
Your next main stop is in Medicine Hat which is the sixth largest city in the province. While many people enjoy nothing more than simply strolling around the city, others might be looking for more and they won't be disappointed! The Cypress Hills Interprovincial Park is located nearby for those who would like to enjoy more natural surroundings. There are also museums, parks and annual events like the Medicine Hat Exhibition and Stampede.
Medicine Hat to Lethbridge
Lethbridge is your next major stop and, what was once an infamous trading post for whiskey has grown into lively city with plenty to offer. Visitors to Lethbridge often come here to enjoy the amazing landscapes and even a round of golf. The city is rich in history and the rolling hills make for superb views.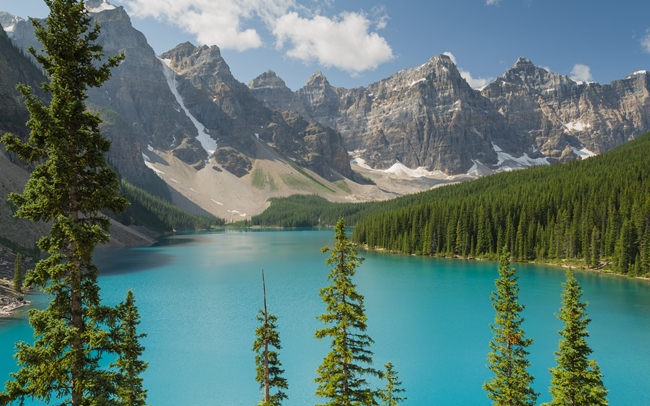 Lethbridge to Calgary
This final part of your drive will bring you back to Calgary once more. You might enjoy some more time in the city or possibly a short drive to Banff National Park and Lake Louise where there are even more sights and activities to enjoy. This drive is wonderful no matter what time of year but, if you want to make the most of all the sights, a summer trip is highly recommended. Just don't forget your bug spray! Canada's mosquitoes can be rather relentless but they are easily detoured by applying a light repellant.