The Savannah Way, Northern Australia
Motorhome Rental, Campervan Hire & RV Rentals in the Top End
Are you ready for the driving adventure of a lifetime?  Come to Queensland and take on The Savannah Way, a 3700km route along Australia's Top End, from Cairns in the tropical North, through the savannahs all the way west to Broome in the Kimberley region of north- west Australia.  This is an amazing scenic road trip linking 15 National Parks and no less than five World Heritage areas.  Of course, you need some time to do the entire trip and enjoy all the attractions and activities; but the route can be broken down into three, more manageable sections if you are short of time.
Broome to Katherine:
Starting on the West coast at Broome in Western Australia, the first third of the drive will take you through the Kimberley, known for its' wonderful vistas, great gorge swimming and Aboriginal art.  Most people will follow the paved highway, but there is also an exciting off-road alternative for 4X4's.  A typical 13 day itinerary (yes…it is a long way!) from Broome to Katherine will give you time to enjoy all the following and much more:  Broome Bird Observatory, Windjana Gorge, Tunnel Creek underground cave, a cruise on Geikie Gorge, Bungle Bungles in Purnululu National Park, Lake Argyle, Keep River National Park and Timber Creek.  All along the route you can enjoy walking, hiking, cycling and water-based activities in some of the most pristine parts of the country, while enjoying the astonishingly beautiful scenery.
Katherine to Normanton:
Katherine in the Northern Territory is the main hub of The Savannah Way and is an excellent place to rest for a few days before embarking on the next section of the route on a 5 night itinerary including Cutta Cutta Caves, Mataranka thermal pools, Cape Crawford, Gregory Downs and Leichardt Falls.  You can also take a side trip up to Darwin, and then drive on to Cairns from there.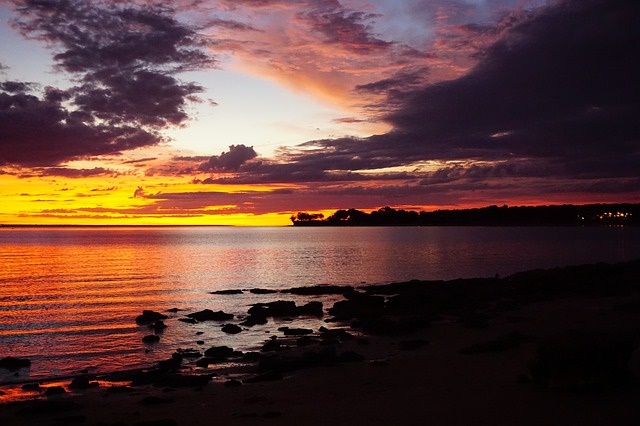 Normanton to Cairns:
The last section of this epic scenic drive will take you to Cairns, a gateway to the Great Barrier Reef.  You could do this section quite comfortably in 3 days; but longer is always better as there is a lot to see and do.  In historic Croydon you can see the remnants of a crushing plant for the gold mines; and visit Lake Belmore for a swim.  Visit Cobbold Gorge and try your hand at fossicking at Mount Surprise (you need a guide or at least a license!).  At Undara you can swim in the Innot Hot Springs and go on several tours; including one to see the largest lava tubes system on earth.  On your last leg to Cairns you will be travelling through rainforest – experience the waterfall walks and visit the Tropical Tablelands for great local produce.
All or part of The Savannah Way is a perfect route to undertake in a motorhome rental or campervan hire; with brilliant overnight stops all along the way.