Pacific Highway Scenic Drive, Australia
Motorhome Rental, Campervan Hire & RV Rentals Sydney to Brisbane
The Pacific Highway scenic drive is one of Australia's most beautiful stretches of road, running along part of the East Coast from Sydney to Brisbane. There are a great many attractions along this route, with something for everyone, regardless of your interests and you can choose different itineraries depending on what you enjoy; Culture and Heritage, National Parks, Food and Wine, Surfing or just all-round family fun. You could just drive this 12-hour route over a day or two if you are really short of time, but it is the ideal stretch of coastline to explore slowly and at your own pace on a motorhome rental or campervan hire road trip. At each turn there are beaches and parks to enjoy, villages and towns to visit and much more.
Here are some of the highlights:
National Parks and Nature Trails:
There are no fewer than 22 National Parks and Conservation areas on this strip of coastline, making it one of the most inviting parts of Australia for enjoying the great outdoors by RV rentals.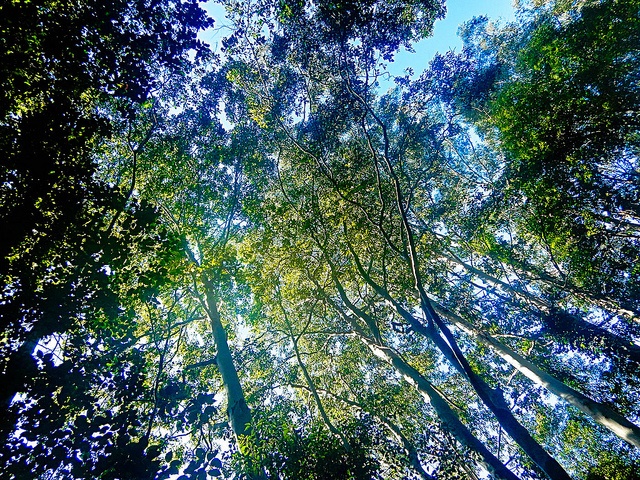 Coastal Itineraries:
Come and enjoy the endless beaches and some of the best surfing spots the country has to offer along this magnificent coastline. Surfing is more than a sport in Australia, its' a way of life and along this 1000km part of the coast you will find hundreds prime stops to enjoy the sun, sea and surf.
Food and Wine Route:
This lush coastline produces some of the best food and wine with many farmers specializing in organic produce that ranges from tea to wine and beer. There is an abundance of fresh seafood to be had all along the coast; and excellent farmer's markets to visit for all your fresh produce. Of course, the restaurants all along the Pacific Highway scenic drive know how to make the best use of this abundance of great local ingredients.
Suggestions for an easy 7 day itinerary:
Leaving Sydney, head to the central coast for your first night in a motorhome rental. Along the way you could visit a Tuggerah Lake for some water sport or Brisbane Water National Park. On day 2, you could move on to Hunter Valley; with a stop along the way at Newcastle for lunch or a swim. In Hunter Valley there are over 120 wineries to visit, hot-air- ballooning or bush walking in the Yengo National Park.
From Hunter Valley drive north to Nelson Head Lighthouse; before moving on to your overnight stop at either Fingle Bay or Nelson Bay. On day 4 you could take in Barrington Tops Wilderness for some white water rafting; or stick to the coastline for some snorkelling from South West Rocks. Overnight in Coffs Harbour. From Coffs Harbour head up to Byron Bay for your next overnight stop and then move on to the stunning Gold Coast and Surfer's Paradise. On the last leg of your motorhome rental, campervan hire or RV rentals camping trip; you will have quite a short drive to Brisbane, so plenty of time for some more fun in the sun.