Huon Trail, Tasmania
The Huon Trail is a highly popular trail in Tasmania, Australia and sees many local and foreign tourists each year. Although there are various types of accommodation along the way, there's no better way to really take on a road trip than by motorhome, campervan or RV rental.
The Huon Trail, Tasmania begins just 20 minutes to the south of Hobart and it takes you through some of the most scenic parts of Tasmania. When traveling in a home on wheels, you really can make your own travel schedule. You can choose to take your time or simply focus on the main highlights and use this trail as the ideal quick getaway. From dramatic coastlines to quiet roads through the farmlands, this is a truly diverse route rich in history, food, wine and World Heritage importance.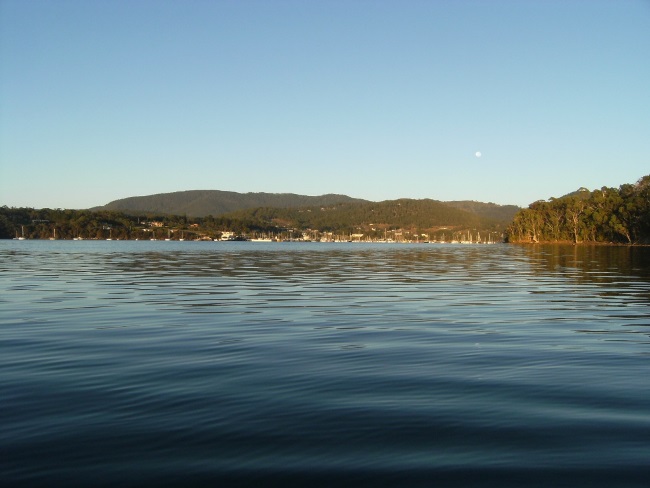 D'Entrecasteaux Channel
Named after French navigator, Bruni D'Entrecasteaux, this channel is the first major sight that you will come across along this trail. As you pass the small waterside settlements along the D'Entrecasteaux Channel of Middleton and Gordon, Kettering and Woodbridge, Margate and Snug you will get to see all the busy fishermen hard at work on their boats.
As you make your way up the hills, the perfect contrast is made by the orchids and dark forest. There are plenty of cafes, restaurants and local vendors along this part of the route so be sure to stop and taste the fresh produce and some locally made wines too!
The Grandvewe Sheep Cheesery is the only organic cheesery in Australia so, if this tickles your taste buds, then make sure you stop in before you continue with your travels. You will also find such historic sites as the Shot Tower and activities like kayaking along this portion of the route.
Bruny Island
Just 25 minutes from Hobart, you will reach Kettering. From here, if you wish, you can make the most of your trip by hitching a ride on a car ferry across to the island. On Bruny Island you will have more than enough beaches, forests and wildlife like penguins to enjoy. Cruise operators in the area offer boat rides around the ragged cliffs and you may even be lucky enough to spot some dolphins too!
Huon Valley
The valley is known for its rich fertile soil in which the most fruitful orchids grow. There are quaint settlements, like the apple town of Huonville, along the river and the beauty of their surroundings gives local artists much inspiration. There are a number of local galleries in this area or, if you want to experience something a bit more thrilling, you can go for a jet boat ride on the Huon River. The Tahune AirWalk is another top attraction in the area and provides fun for the whole family as well as superb views of your surroundings.
Far South
In the Far South you will see the deep blue ocean meet the white-sand beaches. It is also home to superb dolomite caves, rainforests and thermal springs. Mussels, crayfish and salmon are all popular items on the menus of the local restaurants. This is the perfect place to enjoy fresh seafood. You can also enjoy views of the World Heritage wilderness and tour the area by hitching a ride on the Ida Bay Railway.
This trail has something for everyone from thrilling to relaxing activities, food, wine and the most amazing scenery. It can be done over an extended period of time or you can complete the trail in just a two to three days if you are limited in terms of time.